Ghost is one of the best easy to use blogging platform that took a minimalist approach and took the world by storm. This new platform is powered by modern technology stack NodeJS, making it different from other blogging platforms. After realizing how efficient Ghost is, many bloggers and websites are migrating to Ghost from other platforms.
Why and How I migrated to Ghost
For several years, this blog was powered by WordPress. I did everything I could do to rank top in search results and speed up the website. I tried several plugins for SEO, caching, security, and optimization. But eventually, all those plugins made the website slow. So I decided to migrate to Ghost. All basic features like SEO, caching, and site lock-down for security that would require a plugin are built into the core of Ghost.
Migrating to Ghost was not an easy task. I had to move hundreds of posts to Ghost manually. There were no plugin or proper libraries for that at that time.
Fortunately, now we have a plugin called Ghost. With the help of this plugin, you can migrate your posts from WordPress to ghost with a few clicks.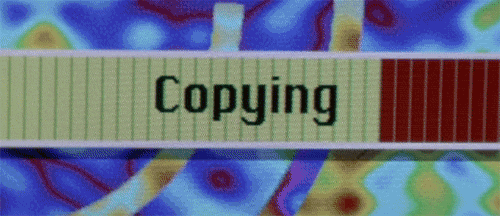 Before we continue
Before continuing, please bear in mind that:
All your posts, pages, tags, and authors will be migrated. No custom fields, meta, shortcodes, post types, taxonomies, or binary files will be migrated.
Tags won't be migrated. If needed you can convert your categories to tags before exporting.
Ghost does not have a built-in comment system. Therefore, comments won't be migrated. You can use third-party comment systems like Disqus or Hyvor talk with Ghost.
Ghost and WordPress use different password hashing algorithms; Accordingly, all migrated users will have to reset their password to access their dashboard.
How to move your contents from WordPress to Ghost
Here's how to migrate your content from WordPress to Ghost.
Log in to the WordPress Admin dashboard.
Go to Plugins and Install The Ghost export plugin.
After installing the plugin, Go to Tools -> Export to Ghost.
Scroll to the bottom and click Download Ghost File. This zip file contains all your posts and media related to the exported posts.
Login to Ghost admin dashboard -> Labs -> Import Content and select the WordPress export file that you got in Step 3.
Wait for the import to finish.
Hooray! You've migrated all your posts from WordPress to Ghost.
The next step is to add a meta description to your posts. This might be the biggest hurdle you would face after migrating to ghost. Adding meta description is essential to rank higher in search results.
The last step is to ensure that everything works fine. Visit a few posts, check if there are any missing images, and make sure that custom HTML added in WordPress (if any) works fine with your ghost theme.
---
---